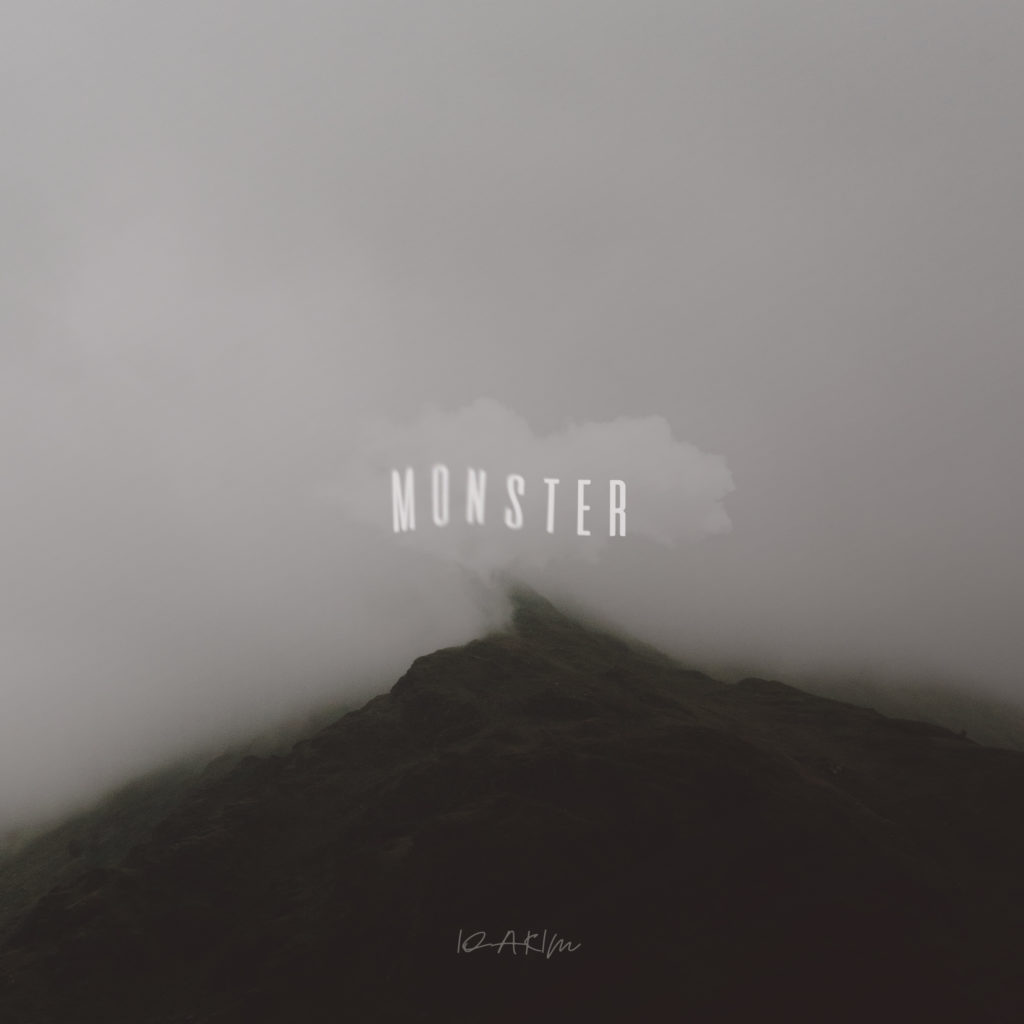 After working on a commissioned project for a podcast series, I realized that I had to follow a new musical path after years of searching for a purpose as an artist.
"Conscious," "Monster," as well as "Burden" were the first songs that I had started as short demos, which would then be developed into full tracks. Yet it wasn't before the finalization of "Sinner" that I concluded to produce a full album. In January 2019, I set myself a time frame of a year to be able to immerse myself in the project without any pressure or expectations. Since then, it's been quite a ride that has given me a lot of confidence, which I had lost after years of disorientation. As epic as it may sound, "Monster" certainly marks a turning point in my life and has allowed me to process personal memories and experience a lot of musical freedom. The latter also means that this album will not be released via any label on purpose but will only be distributed by myself exclusively.
I'm grateful for the very intense and eye-opening experience, and I'm now excited to hopefully see "Monster" find its way into your playlist.
At last I'd like to thank everyone who was a part of this project. Be it the gorgeous LA-based Mackenzie Conn for her stunning vocals in "Monster", Stefan Eichinger aka LOPAZZ for his helpful feedback and great work on the mastering, Julian Ganzer and Alex Alvarez not only for their technical advice but also much appreciated feedback, my incredible wife for the artwork as well as her support and patience. And last but not least thanks to Johannes Ebert for all the inspiration. Without you I probably hadn't started this journey in the first place.
Yours, IOAKIM
To me 'Conscious' – the album's opening track – is like my personal travel diary translated into music. Not bound to any musical restrictions I enjoyed experimenting with oriental sounds among others to come up with something different yet coherent and meaningful in itself.
Since lots of traveling to all kinds of foreign places and educating myself on various cultures has had such an incomparable influence on my personal development I wished to include a sound snippet at the beginning of 'Higher' that I recorded on the streets of Jaipur, India in 2017. A minor detail for the listener but a personal anecdote for myself.
The term 'Monster' immediately triggers associations. Almost entirely linked to something negative, something threatening. it helps people to describe something unimaginable or incomprehensible. It allows us to classify a horrible person, a monstrous act or angst-inducing circumstances. Yet what it is is in the eye of the beholder and unfortunately we rarely look into the mirror to potentially find the monster within ourselves.
After I had finished 'Monster' I was lucky to become aware of Mackenzie Conn, an incredibly talented singer and actress from Los Angeles. It's her vocals that made 'Monster' the special piece of music that it is and what even made me decide to make it the album's title song.
None of the included songs was produced based on any real concept or deliberate decisions but due to experimentation, intuition and sometimes even coincidence to be honest. The absence of expectations and the thereby resulting freedom sounds like a tremendous relief but in reality I'm struggeling to this day not to think in categories but to break them. 'Burden' is the ultimate prototype and an authentic proof for my tentative steps into a newly taken path towards artistic freedom.
My honorable mastering engineer and dear friend LOPAZZ called 'Sinner' respectfully a good album filler. While sitting next to him in his studio discussing my tracks, it wasn't quite what I had hoped to hear, but it made me smile and I could definitely see his point. 'Sinner' is a song that doesn't need to be in the spotlight, instead it aims to be unobtrusive yet profound and meditative in its very own, unique way.
Autumn is my second favorite season with its breathtaking colours and melancholic mood. The perfect 'soundtrack' for this time of the year has always been music from artists such as Burial or Four Tet (to mention just two out of many) for me. Consequently my song 'Autumn' combines break elements, melancholic pad sounds and an overall dreamy atmosphere. Besides all the rational decisions that need to be taken by each one of us everyday, 'Autumn' is my personal and precious moment of simply pausing for a few minutes and allowing anything else to just pass by.
When I took the decision to leave my life in Berlin behind to trade it for a life in the countryside it came with lots of benefits as well as drawbacks. As loud and busy as Berlin could be and as quiet and unagitated the countryside often is, in the end it was the German capital's vibe that gave me tons of musical inspiration.
Now, having found way more peace and a greater appreciation of nature and solitude on the one hand, I often lack inspiration when it comes to musical storytelling on the other hand. Luckily in these moments it can sometimes be a simple vocal snippet, an undiscovered preset or a plain percussion sample which makes me come up with a first sketch which – as in case of Bring Me To Life – then allows me to create my very own reality in which only my own rules apply.
My personality has always been shaped by antagonisms. Tough on the one hand, sensitive on the other. Born optimist vs critical pessimist, lazy bum but also determined workaholic, calm anchor or hyperactive powerhouse, it's all those contrasts which can be confusing but in the end it's simply a proof of one's multidimensionality and how you make use of it. 'Twist' is the product of intense studio sessions and a mirror of my occasional inner strife.
I grew up listening and dancing to Drum'n'Bass and love it to this day. Liquid, the softer side of Drum'n'Bass had never been on my radar production-wise until I came a cross a vocal snippet that caught my attention immediately. Combined with a piano riff I had already written, adding broken beats made perfect sense to me and transformed 'Mistakes' into the melodic yet energetic song that triggers a lot of nostalgic emotions in me.
The idea for End Of Time emerged when I stumbled upon a Didgeridoo sample that I later turned into a bassline which sets in after an wistful cello solo. End Of Time is the final song of the album and reflects my passion for combining very different sounds and instruments with very different moods and dynamics once again.
Furthermore the recording of running water, traffic and birds' twittering is a allusion to the urgent environmental discussion, especially initiated by a young girl from Sweden who this song is dedicated to. There's also a vocal version (not the album version) of End Of Time.
However due to copyright issues I uploaded the version on YouTube exclusively: FFF Edit